Sandburg Artists Awarded at Regional Competition
The Regional Scholastics Art & Writing competition is said to be the nation's longest-running, most prestigious recognition program for creative teens in the United States. It allows students a chance to express themselves through literature and artistic expression, as well as gain recognition for their creative endeavors. 17 students here at Carl Sandburg High School have indeed been deemed creative scholars in receiving a variety of awards such as the Gold Key, Silver key, and Honorable Mentions. 
Carl Sandburg's Art Department boasts a wide selection of art classes and equips students with supportive educators, urging their artists to dig deep and truly let themselves express their inner workings and visionary potential. According to art teacher, Mr. Engelhard, "The pieces that are submitted usually are the ones that go beyond the prompt given. They're edgy.. not traditional, very unique."
Mr. Engelhard's search for individualism encourages students to go beyond what is asked, and put their own special spin on the prompt. On his 28th year here at Sandburg, he has dipped his hands in teaching almost every single art class provided and has had the pleasure of selecting the competing submission pieces into the Regional Scholastics Art competition for the past several years.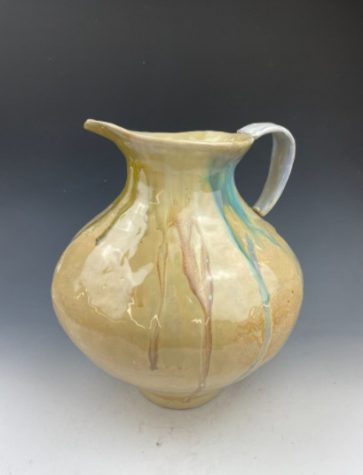 This Regional competition is not only extremely competitive, it is also a wonderful way for students to gain recognition for art works that performed above and beyond the criteria asked. Since this competition is so highly selective, (the regional pool alone consists of 46 other schools), Mr. Engelhard must choose pieces based on a certain criteria he has acquired throughout his years and experience here at Sandburg. "I like to look for a strong voice from the artist, one that kinda shines through in their piece…as well as to see how their unique manipulation of the subject stands out against the others." 
One look at the artwork chosen and it is clear why Mr. Engelhard has been the reigning selector for the past few years- he knows exactly how to spot rising potential. 
Josie Leafblad and Sofia Carrillo, two young artists here at Sandburg, are wonderful examples of blooming artistic potential. As said in the very own words of the students, "Getting an award for your art feels extremely validating. It feels good to know that what you want to do is something people want to see."
 It is both exciting and relieving to know that the art an artist spends so much time and energy on making, does not go unrecognized or unrewarded.
Sofia Carrillo's liminal illustration, "liminal maze" was created to convey the feelings surrounding alzheimers and the caretakers in this area of study, "I wanted to show that it can be troubling through both perspectives, caretaker and patient." 
While creating the artwork to raise awareness for alzheimers, Sofia revealed that she wants to pursue art therapy in the future after attending university- bright goals for a bright young artist.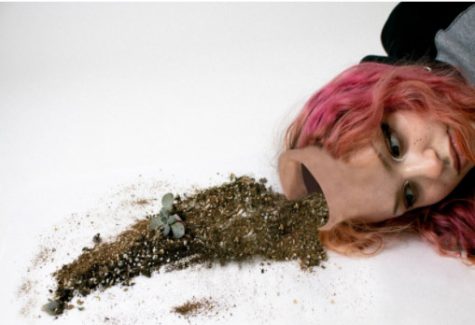 Not only has this opportunity brightened the path for Sofia, it has also confirmed and strengthened Josie Leafblad's love for creating beauty and showcasing it through ceramic art. In only her first year taking art classes, she has participated in one of the most prestigious art competitions in the country, (truly an amazing accomplishment), and has identified that pursuing art is most definitely in her future. 
For both of these young artists this opportunity has allowed them to express themselves freely and take their art careers a step further. It is truly refreshing to see a habitat where young artists are not only allowed, but encouraged to paint their inner thoughts and inner workings in a way that speaks to their own unique palettes. 
To see the accomplished names and works, visit the list and link on the side- and congratulations artists!