Sandburg hosts annual craft fair to benefit Athletic Boosters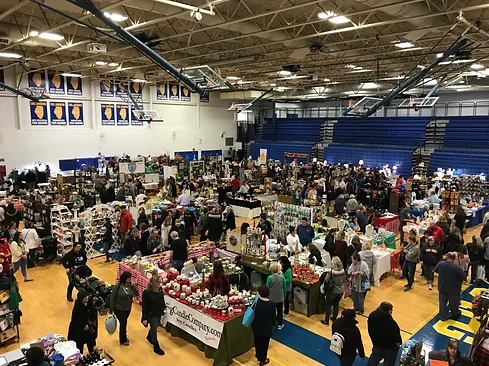 On November 19th and 20th, Carl Sandburg High School was home once again to one of the largest indoor craft fairs in the Midwest. From 9am-4pm, visitors were able to stop by countless booths filled with amazing crafts.  
Sandburg's athletic craft fair offers a variety of crafts that will interest all ages. Not only does the craft fair allow people to sell their creations, it also helps fund our very own athletic department.
Mr. Schanz, Sandburg's athletic director, says, "The craft fair is the number one fundraiser for our athletic booster program," when asked about the craft fair. 
One major quality of this fair is the size. It spreads to all four gyms, including several hallways, giving space to the numerous vendors with unique crafts.
Mr. Schanz says, "You see the amount of people from our community and outside our community, people come a long way to come to this craft show." The craft fair is so big that even the booth space sold out. 
The best part about this fair is how it brings the community together. Student athletes and parents of the athletes help this event go smoothly. "It brings the entire athletics family together to volunteer to help our boosters," says Mr. Schanz.
Two years ago the fair had been canceled because of Covid and the following year was still met with challenges. However, those situations did not stop the growing popularity of the craft fair. Mr. Schanz says, "Last year, it went great. We made a lot of money. Everyone wore their masks and were really good about it last year." 
Thankfully, this year we are able to have this fun and productive event for our community. There were many wonders to find in this craft fair, and it continues to be a tradition many looks forward to year after year.