Orchesis debuts compelling dance performances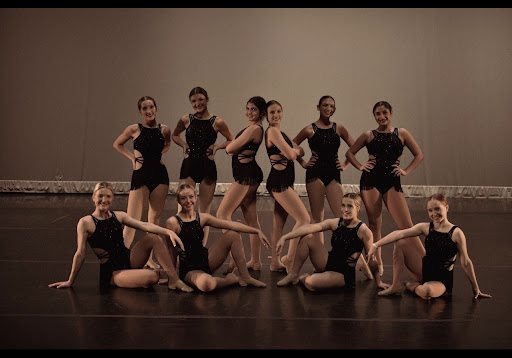 ORLAND PARK – Mrs. Sims is the coach for the Orchesis troupe. Orchesis is a performing arts troupe that performs throughout the year. 
Mrs. Sims has auditions for Orchesis in August. The people auditioning learn to dance and techniques for judges. There are certain dance techniques that the dancers have to know when auditioning for Orchesis. 
She said, "some years we have 30 to 50 people auditioning for the club." This year they had 13 people auditioning. 
In the club, they learn the intro and the finale together everyday until 4:45. Then, they break down into smaller groups for different dances. Each number of dances gets 45 minute slots in the show. 
Mrs. Sims said, "during Covid in order to continue, we did a whole virtual show." She was really impressed because the girls were taught online and learned it online. 
The theme for this year's performance is Y2K. The previous ones were A Night at the Oscars, One Hit Wonders, and Disney.  
Camden McElligott, a senior in the Orchesis troupe, has been in the troupe for four years. She joined the club because she had gone to the Orchesis shows for years prior to coming to high school and it was something she looked forward to joining as soon as she came here freshman year.
She said, "The show always looked so fun and I loved all the aspects of it. The students choreographed their dances and it was more of a student-led program which is something I have never been a part of before."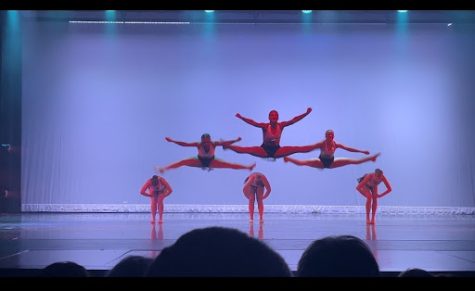 Her experience for each show is different based on the style of dance but that is one of her favorite parts of Orchesis is that there is every style you can think of which makes the show so diverse and dimensional. 
She said, "My experience during my time on Orchesis has been unforgettable to say the least. I have made countless friendships and being able to dance alongside some of my best friends was my favorite part. I also loved being able to have a leadership position that had the responsibility to create parts of the final show and pull it all together.''